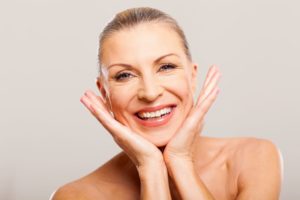 When it comes to correcting your bite, this is a completely new era. Where as there was only one option, metal braces, in times past, you now have several forms of treatment to choose from. As our journey continues, learn about the different types of adult braces in Columbus and how they can rejuvenate your smile and boost your confidence!
How Traditional Braces Work
While there are many alternatives for straightening your teeth, traditional braces are still considered to be the "gold standard." They consist of the following three components:
Brackets – The brackets could be considered as the foundation of the braces. The metal pieces are bonded to the teeth using dental cement, and they allow space for the arch wire to be inserted.
Arch Wire – For each arch of teeth, a wire is inserted beneath the brackets, and its function is to provide tension, which is adjusted every four weeks to continue moving your teeth.
Bands – The wires are held in place with small bands that are woven into each bracket.
Invisalign for a Discreet Process
If you're not thrilled about the idea of having metal components in your mouth, then there is a more discreet form of treatment available. The Invisalign method utilizes a series of clear, plastic trays to gently move your teeth.
Each set of removable, custom-designed trays is worn for 20-22 hours a day for two-week increments and then exchanged for the next set in the series. A noticeable perk is the process usually takes less time than the traditional braces route, while delivering the same stunning results.
Clear Braces for Durability and Aesthetics
Is there a way to enjoy the security that comes along with fixed braces while still maintaining a discreet look? This is possible with clear braces.
The latter consist of transparent ceramic brackets and bands, and tooth-colored wires that offer an aesthetic upgrade to the traditional braces method.
Self-Ligating Braces – A Technological Advancement
An improvement to the function of traditional braces comes in the form of self-ligating braces. Instead of relying on bands to hold each arch wire in place, the brackets contain a tiny door that secures the wire. Because the tension is controlled in this manner, there is less pressure applied to the teeth, which allows them to shift efficiently.
The Advantages of Lingual/Hidden Braces
A final option for straightening your teeth is to receive lingual/hidden braces. Using either the Incognito or Harmony method, your orthodontist will custom-design the appliances using state-of-the-art digital technology.
The main feature of hidden braces is their placement behind the teeth instead of in the front. Thus, you're left with a perfectly discreet look.
If you're feeling a little overwhelmed by the multiple forms of treatment offered, then there's help for you. By visiting your local orthodontist for a consultation, you can have your current bite assessed. Then, the professional will make recommendations based on what will best fit your desires and needs.
Once you've decided on a treatment route, you can get on with receiving the smile of your dreams!
About the Author
Dr. Amin Mason earned his dental degree from The Ohio State University College of Dentistry. A short time later, he would go on to receive his certificate in orthodontics. A member of the American Association of Orthodontists and a Diplomate of the American Board of Orthodontics, Dr. Mason creates beautiful smiles at Columbus Orthodontic Center, and he can be reached for more information through his website.