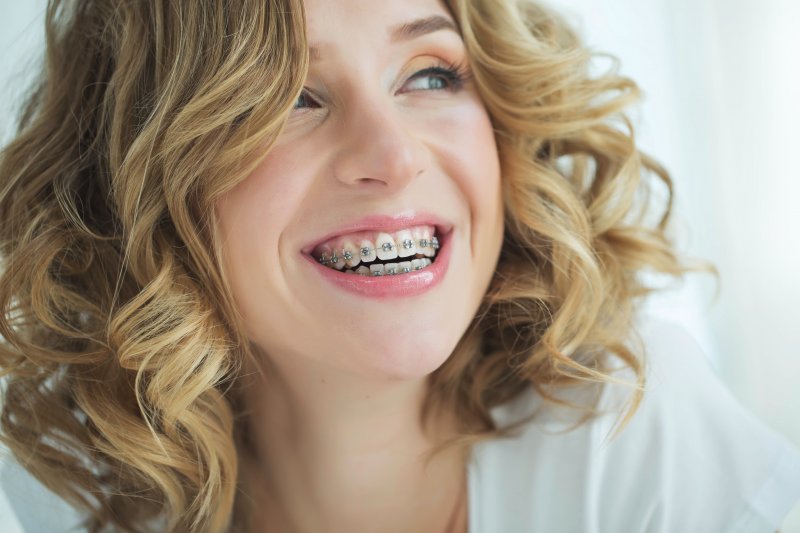 Whether you're getting braces for yourself or your child, one of your primary concerns is likely to be, "How long will the process take?" After all, the sooner braces are removed, the sooner you'll be able to enjoy a perfectly aligned smile. Generally speaking, the speed of any given orthodontic process depends largely on the severity of your own issue. However, the type of orthodontic appliance used for your treatment can also make a difference. In this article, you'll learn about the different kinds of braces – and which ones tend to have the shortest treatment time.
Invisalign
In general, when it comes to accelerated orthodontic treatments, clear aligners such as Invisalign tend to yield the fastest results for certain types of treatments. Unlike other braces, Invisalign consists of a series of transparent plastic trays that all slowly push the teeth towards a desired position. The average Invisalign treatment takes about 1-2 years; however, in certain cases patients only need 6 months! Invisalign offers the benefit of being almost completely invisible to other people. However, it should be noted that Invisalign is only considered a viable option for mild to moderate orthodontic issues; more severe problems may require braces.
Self-Ligating Braces
Self-ligating braces can save treatment time for certain types of conditions. Patients that have severely rotated teeth may benefit form self-ligating braces. Also, because self-ligating braces don't have elastics or rubber bands, fewer adjustments are required. That means you may not have to schedule as many visits to the orthodontist.
Traditional Braces
When it comes to reliable results in the most complex cases, traditional braces remain a popular solution. The average length of time to wear braces is between 12 and 24 months. That said, some patients have been known to wear them for up to 3 years. Your orthodontist can provide an estimated timeline at the beginning of the treatment.
Lingual Braces
If you're looking for a less noticeable alternative to traditional braces, ask about lingual braces. They're attached to the back of the teeth so that they're not seen from the outside of the mouth. Normally, lingual braces take about 12 to 24 months; in other words, they generally work in the same amount of time as traditional braces.
Again, it's essential to remember that the state of your mouth is a key factor in the length of treatment time. Talk to your orthodontist about your needs as well as your various orthodontic options so that you can choose the braces that will help you achieve the best results in the shortest amount of time possible.
About the Author
Dr. Amin Mason is a board-certified orthodontic specialist who helps patients of all ages at the Columbus Orthodontic Center. He is a member of the American Board of Orthodontics and is skilled in using traditional braces, Invisalign, lingual braces, and self-ligating braces to correct alignment of teeth and bites. To schedule an orthodontic consultation and start planning your own treatment, visit his website or call (614) 549-5835.