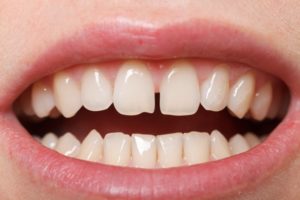 Having a crooked smile or gapped teeth is hardly a look that anyone wants to have. Traditional braces have been used for decades to effectively fix these issues, but both teens and adults don't want to settle for making dramatic changes to their appearance in the process. Luckily, Invisalign is perfect for those wanting to pursue orthodontic treatment, without the worry of having a metal mouth.
To learn more about the benefits Invisalign has to offer, keep reading!
How Invisalign Benefits Teens
As a teenager, high school can be extremely difficult if you're going through orthodontic treatment. A mouth filled with metal wires and brackets can make you feel self-conscious and make it difficult to smile, even if you want to. Instead of covering your mouth and trying to hide your teeth, clear aligners from Invisalign make it easy to smile with confidence.
No longer will teenagers need to worry about what their yearbook or summer vacation photos will look like as they undergo orthodontic treatment. Aligners are transparent, allowing them to blend in with their smile seamlessly. Of course, teens can always remove them for a photo if they want to remove all doubt, then simply place them back in afterwards. It's truly the most convenient solution to maintaining appearances through some of their most formidable years.
As a bonus, teens don't have to worry about modifying their diet, making changes to their oral care routine, or worry about stains and cavities appearing after the braces come off.
How Invisalign Benefits Adults
When adults think of orthodontics, they often think of teenagers and children wearing colored braces. For many, this is a look that's not worth having, even if it means continuing to have crooked teeth. If they have a professional image to maintain at their job and don't want to deal with their colleagues pointing out their hardware, braces are not going to be the best option. This is especially true if they only want to fix minor issues like gapped teeth or moderate levels of misalignment.
Thankfully, clear aligners allow orthodontic treatment to go smoothly without the worry of dramatic changes in appearance.
Is Invisalign Right for You?
While Invisalign is ideal for adults and teenagers, it's important to keep in mind that a certain amount of compliance is required for the most successful outcome possible. Aligners need to be worn for at least 20 to 22 hours per day and cleaned on a regular basis. Teenagers tend to struggle with these prerequisites, but adults can also easily forget to wear their aligners or leave them behind accidentally.
If you have mild to moderate levels of misalignment or poor bites but don't want to wear metal braces, schedule an appointment today!
About the Author
Dr. Amin Mason earned both his dental education and orthodontic certificate from the University of Colorado Denver. He offers both Invisalign and Invisalign Teen clear aligner treatments at his practice. To learn more about the process of straightening your smile, you can contact him through his website.